When it comes to marketing, we know some things to be especially true:
Effective nonprofits know how to meet people where they are, and where they are often comes with a screen attached
The methods audiences use to learn about nonprofit services, causes to fund and volunteer opportunities are rapidly changing.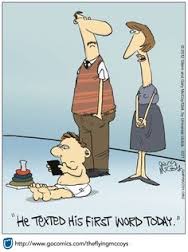 Most organizations know they should be reaching out to clients and donors through social media, email, blog posts and other content, but they struggle with knowing what to post, when to post and how to turn posts into meaningful relationships or new leads.  At Strategic4sight, we create content marketing strategies to help nonprofits actively engage their audiences—clients, donors and volunteers—through valuable, relevant and consistent content that strengthens relationships and brand recognition.
What is Content Marketing?
According to HubSpot, "Content marketing is a marketing program that centers on creating, publishing, and distributing content for your target audience—usually online—the goal of which is to attract new customers."
There are numerous types of content marketing tools, but some of the most common and most effective include
Social media
Email campaigns
Blog posts and articles
White papers
Infographics
Webinars
Podcasts
Videos
The difference between content marketing and traditional advertising is that content typically adds value for the audience. Rather than an ad or sales pitch they feel obligated to read (or delete), content marketing offers them something valuable—a helpful blog post, an informative webinar, an emotional Instagram story. Content marketing offers your audience something they want to click (or heart or share), not something they have to.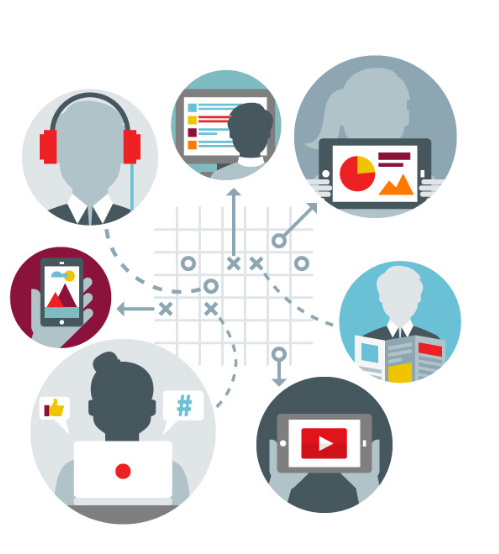 Turning Content into Value
Content marketing is a way to built rapport with an audience, keep your organization front-of-mind and position yourself as a credible source. A strong content campaign offers consistent engagement. When the time comes for you to promote a program, ask for volunteers or raise money, your audience won't feel as if you only reach out when you need something from them—they've been following your heartwarming posts and downloading intriguing stories from your email campaign every month. And good content offers more than strong relationships. We use this strategy to
Grow larger audiences and followings
Establish authority as thought leaders
Execute more effective fundraising campaigns
Understand our audience's behavior through analytics
Save money on traditional advertising
Save time by knowing what, when, and where to post
Everyone Can Execute a Content Campaign
The best news about content marketing is that anyone can do it—well-established nonprofit giants and one-person start-ups that are still being run from a coffee house. Because nearly every tool and platform can be effectively used for free, it only costs time. And with a well-formulated strategy (that's where we come in), time becomes even less of an issue.
According to Inc.com, "Content marketing is inexpensive, safe, available for anyone in any industry (or cause), and beneficial in many different areas. The sooner you start investing in it, the sooner you'll start to see results, and the better results you'll eventually see."
Our Process
At Strategic4sight, we customize content marketing strategies to fit the needs, resources and capacity of nonprofit organizations. We always start with a few simple steps:
Identify campaign objectives (audience growth, promoting new services, fundraising campaign or other), target audience and best-fit marketing channels.
Lay out a calendar and strategy of topics, posts and content to create.
Publish engaging, relevant and meaningful content that can be repurposed across multiple platforms and develop more meaningful relationships with donors, clients and volunteers.
To learn more or get started, contact us today!